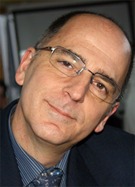 Born 1957 in the province of Quebec, Canada.
Studied in Quebec City at: Ecole St-Louis-de-France, Ecole St-Mathieu, C.S.R. de Tilly, CEGEP Ste-Foy and in Montreal at UQAM University with a Bachelor Degree in Urbanism.
Emigrated to Switzerland in 1982.
Received the diploma "WebPublisher SIZ" in 2001 and worked for Qualiflyer Management/ICLP Loyalty in Zurich.
Currently working for the FHNW University of Applied Sciences and Arts Northwestern Switzerland.
Prepared for the GDS diploma at the Individua School of language (Rita Iseli, Weisslingen). Received the Certificate C2-GDS "Grosses Deutsches Sprachdiplom" from the Goethe-Institut in August 2012.
Received the diploma M-Art Photography in april 2015 accredited by the Zurich University of the Arts and carried out by the Migros Club Schools in Winterthur
---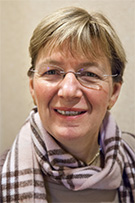 Born 1958 in Canton Zurich, Switzerland.
Graduated Nutritionist in Zurich in 1981.
Studied Nursing at the "ZAG Nurse School" Winterthur in 2009
Studied and graduated with a Bachelor degree in Nursing at "ZHAW Zurich University of Applied Sciences" in September 2012.
Currently working at the University Children's Hospital Zurich since December 2012.